I led creative strategy for Audi Digital and helped ensure a world-class digital experience for .co.uk and their digital tools.
Supporting and working hands on, I drove a vision of premium design to the design team and wider agency. I guided a team of talented UX and UI designers to execute customer-first designs that meet business requirements. Collaborating with Audi clients, stakeholders, agency partners and development teams I helped create bespoke tools for calculating finance, locating stock and booking a service. To identify insights and make meaningful improvements, I regularly reviewed analytics and user behaviour. I collaborated with the communications team on campaign launches and Audi's content creation partner to create relevant and converting content to be executed across the site. I navigated my team through a complete full redesign of .co.uk which included migration to a new CMS, the creation of a design system and component library and rearchitecting of the site structure.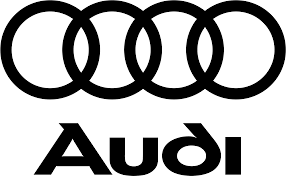 Client
Audi is the UK's leading premium automotive manufacturer, drawing on more than 100 years of innovation on the road, rally stage and race circuit. Defining moments in motorsport – including 13 outright victories at Le Mans, and success in World Rallycross and the Formula E championship – have contributed to a remarkable track record. Their core 'Vorsprung durch Technik' philosophy is now helping to shape the world of tomorrow, with progressive technology, passionate creativity and new societal considerations.
To set the tone that Audi is a leader in electric in everything they do, I helped to weave "electric" across all areas of the site. This involved championing the creation of engaging content that suits what users need to support their transition to electric.
I was instrumental of a redesign of all of Audi's model pages which was in surplus of 100. This was a huge undertaking in terms of content and imagery alone and involved a lot of co-ordination between stakeholders, copy writers and design. Individual components were upgraded and rich media was used to better highlight model features. Onward journeys were carefully considered through analysing data user behaviour.
I worked alongside a designer and the client to help launch a complete overhaul of the Business & Fleet area of the site. We worked with a partner agency that specialised in fleet audiences to ensure more targeted and relevant content to the individual audiences.